Something Different for Joomla
News
Hemingway, a one year old male Bald Eagle, is being trained with falconry techniques to fly at Chassagne.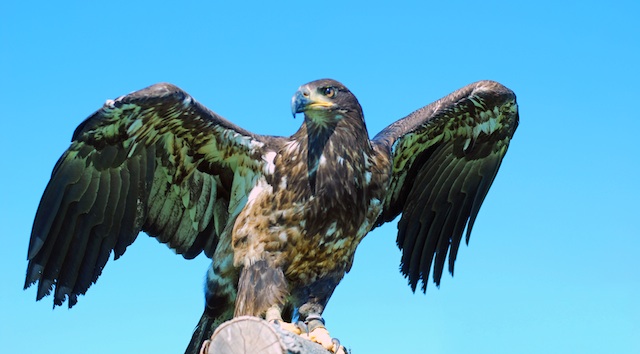 Read more...
Field Sports 2014
A day of enjoyment, education, and participation!
Read more...
Green Sea Turtle
The oil paint is still fresh on this little guy!

Read more...
Peonies For My
Carole's most ambitious water colour painting to date, "Peonies for My"

Read more...
Run On Over!
You're Invited to Run On Over To Chassagne's 2013 Open House and Wool Sale
Read more...
Pheasants By Moonlight
Take a look at Carole's latest painting!
Read more...
FleeceFiesta!
Chassagne Farm is pleased to invite you to attend our annual Fleece Fiesta!
Read more...
Bees And Honey
Chassagne employs nearly half a million seasonal workers!
Read more...
Welcome to Chassagne, a special place established in celebration of the country lifestyle in which there are many pursuits that are well worth sharing.
Outdoor activities include carriage driving for fun and competition, falconry, keeping and breeding various animals (horses, Shetland sheep, raptors, rare birds) and wildlife rehabilitation. Indoor pursuits include watercolour and oil painting, wood carving and calligraphy.
The gates to Chassagne are open for occasional workshops, film work, pre-arranged group meetings, farm visits, and for the annual wool sale held each October in which our latest organic fleeces and yarns are made available.
Please visit often to enjoy ever-changing glimpses into the seasonal life of a lovely, unique working farm known as Chassagne.