Something Different for Joomla
News
Hemingway, a one year old male Bald Eagle, is being trained with falconry techniques to fly at Chassagne.
Read more...
Field Sports 2014
A day of enjoyment, education, and participation!
Read more...
Green Sea Turtle
The oil paint is still fresh on this little guy!
Read more...
Peonies For My
Carole's most ambitious water colour painting to date, "Peonies for My"
Read more...
Run On Over!
You're Invited to Run On Over To Chassagne's 2013 Open House and Wool Sale
Read more...
Pheasants By Moonlight
Take a look at Carole's latest painting!
Read more...
FleeceFiesta!
Chassagne Farm is pleased to invite you to attend our annual Fleece Fiesta!
Read more...
Bees And Honey
Chassagne employs nearly half a million seasonal workers!
Read more...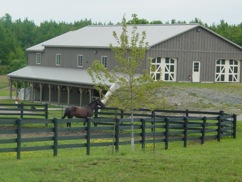 Come to see the original flock of Shetland Sheep in North America. Newly shorn, our fine Shetland fleeces are spectacular as they display eleven natural colours…white, black, shades of grey, shades of brown from caramel to deep mahogany plus party fleeces featuring wild colour mixtures


There are dozens of fleeces to choose from. Each fleece is identified by the sheep's ear tag number so we can tell you about the animal whose fleece you are buying. Skirted fleeces cost $10.00/lb. Receive a $5.00 discount if you bring a photo of something you have made from our wool.


A limited supply of Shetland rovings , yarns, custom woven blankets , Camel hair rovings and hand made Chassagne Farm Shetland wool socks available.

Visit with our animals : horses, ponies, donkeys , sheep , pheasants and birds of prey.

New for 2011: Chassagne Farm honey ( our bees have been very busy!) , and place your order for our delicious organic Jumbo Quail and Pheasants.
Location and Directions: 6783 Concession 1, RR2 Puslinch, Ontario. N0B 2J0


From the east: Take 401 West to Hwy 6 South Exit (toward Hamilton); go south on Hwy 6 a few kilometers, turn right(west ) on Leslie Rd. West (Crieff). This road immediately merges with Concession 1. Travel west approx. 6 km., through one stop sign. #6783 is on the left.


From the west: Take 401 East to Townline Rd. Exit at Cambridge, travel south on Townline around a traffic circle. Turn left on the first road which is Concession 1. #6783 is on your right a couple of kilometers along.


From the south: Take Hwy 6 North almost to Hwy 401, turn left (west) onto Leslie Rd. west (Crieff) just past Bryan's Farm Equipment. Travel west approximately 6 km to #6783.
Refreshments will be served: after all, fondling fleeces and looking at beautiful animals is hard work but somebody has to do it!
Chassagne Farm, " Where Happy Sheep Live "
Carole Precious, Shepherdess
www.chassagne.ca phone: (519)651-2160 email: This e-mail address is being protected from spam bots, you need JavaScript enabled to view it